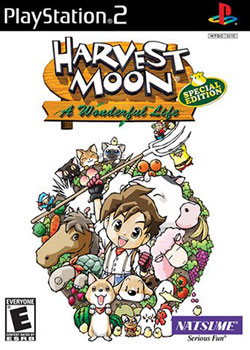 Write the first paragraph of your article here.
The Beginning
Edit
The game begins with Takakura asking you if you'd like to run the family farm. The game ends if you say no so you pick yes. You spend the rest of the year trying to marry Nami, Celia, or Muffy and trying to get more money. There are some things that you can do to change the rest of the game, you can go to the sprite's house and continue talking to this pot so you can choose to have a boy or a girl baby. Then at the end of the year you'll get married to who ever liked you the most. You can also buy a pond and on the next year of the game you'll get ducks if your chickens coop isn't full. If you don't talk to any of the bacholorettes you'll just marry Celia.
Write the second section of your article here.