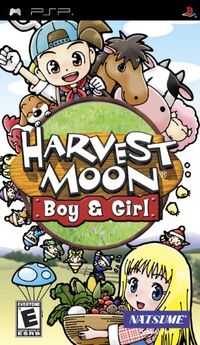 Harvest Moon: Boy and Girl is basically a remake of Harvest Moon: Back to Nature (PS) and Harvest Moon For Girls (Japan only) (PS), but they are in one game. And the Girl version is finally in English!
(Quick Summary)
The characters from Harvest Moon 64 (N64) rises again! They arrive in a new town called Mineral Town.
Section heading
Edit
Write the second section of your article here.